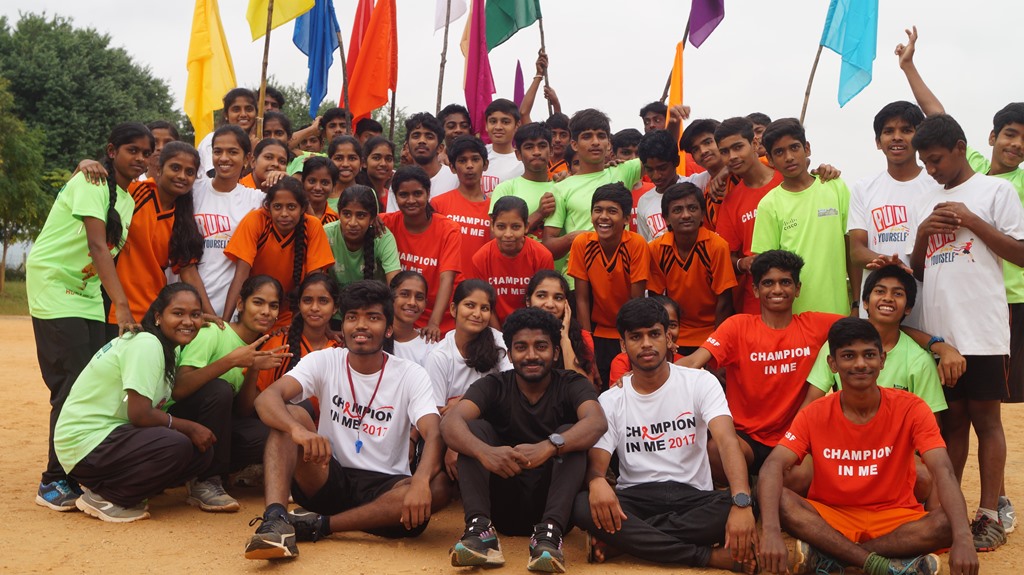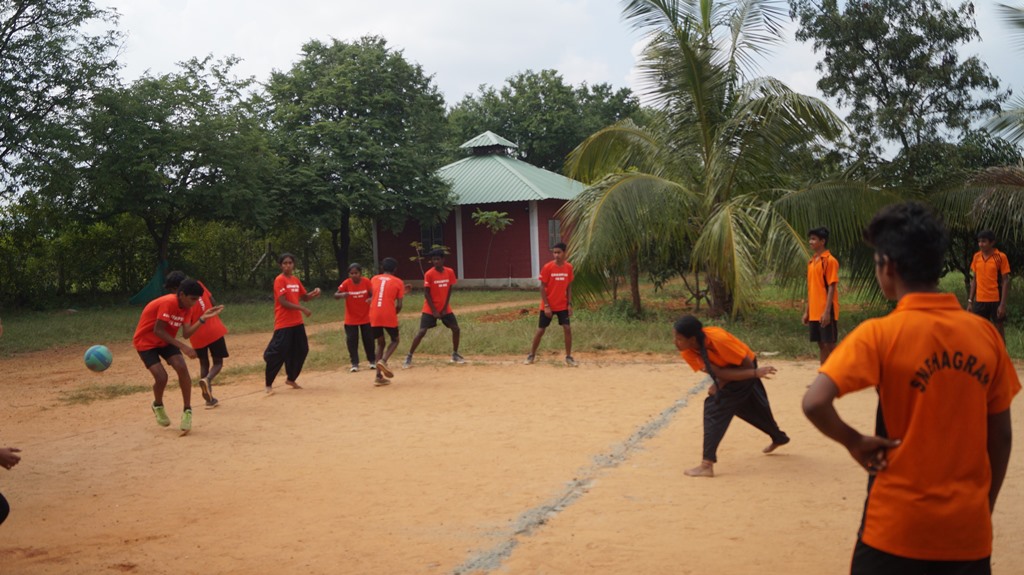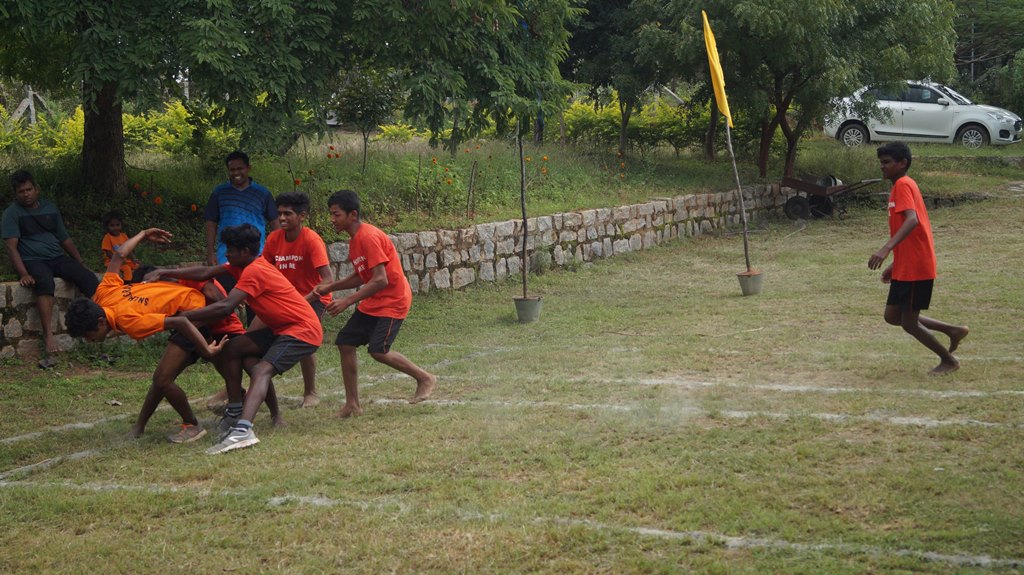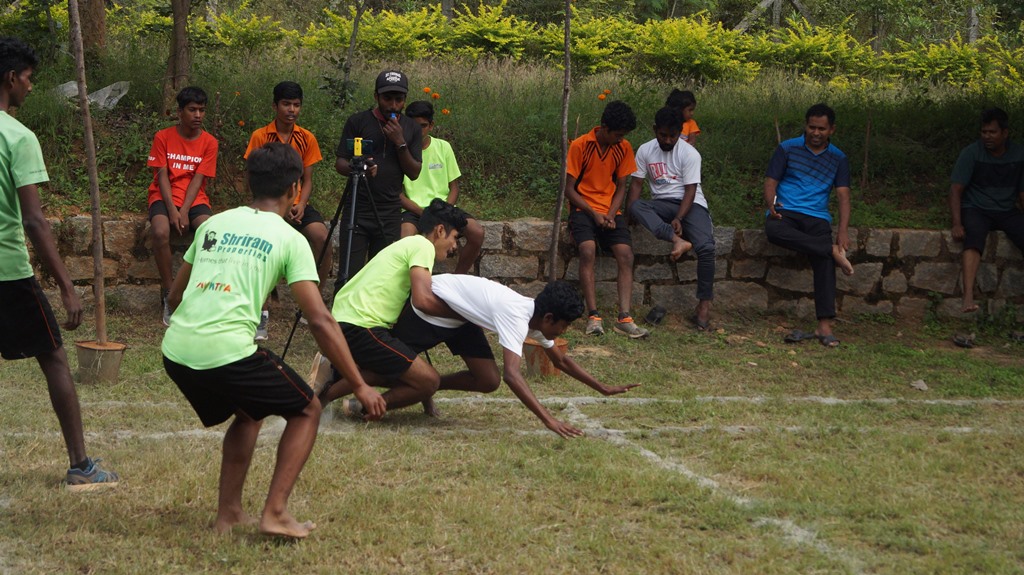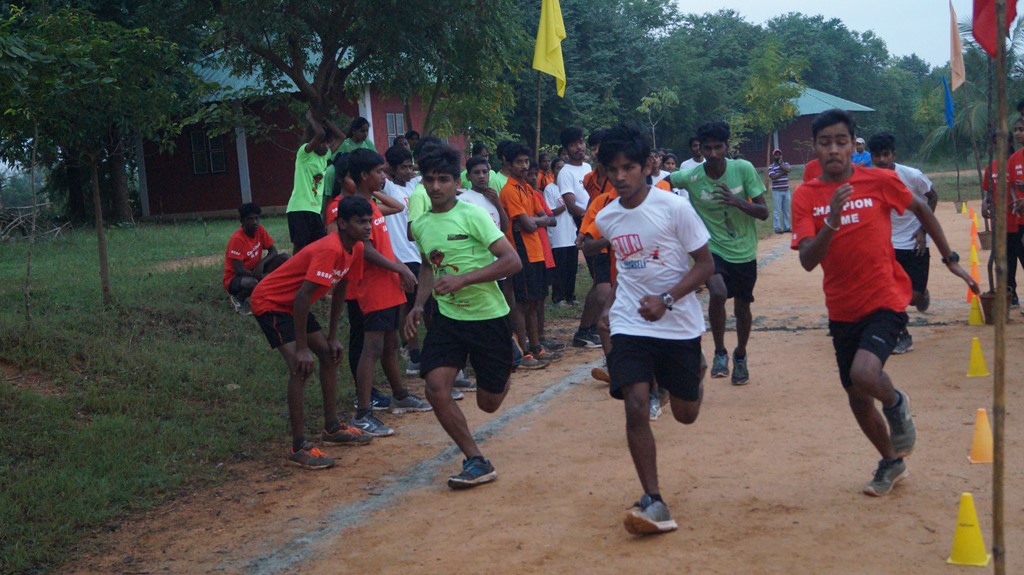 Sports Day
There is a great saying "there may be people that have more talent than you, but there is no excuses for anyone to work harder than you". Today in this world sports have become a great platform to show one talent and prove their abilities. In the same manner, there are many who waited to show their abilities as they weren't so good in the education or creative fields…
In Snehagram all the students love sports and no one wants to stop playing unless told, everyone shows a lot of interest in the field of sports. Teams competed very hard in 700mtrs, 400mtrs, 200mtrs, 100mtrs, and 100*4mtrs relay, it was not easy for anyone to win and all the winners fought into the finish as they conquered the win with only one or second seconds differences. No doubt it was hard for the other as they were so near to the win. The team Agni rocked in all the races as most of the runs were taken by them.
Later on long jump, high jump, basketball shoots, and longest kick were organized and we witnessed very active participation from all the teams. It was fun seeing a few crazy styles of jump and the most highlight was the jump of Prem as he calls it Kung Fu jump.
The next few sports were team games, and firstly it was Logori, it was very well played by team Varuna it was lovely seeing them chase the opponents. Later on Square game.
Kabadi had been the best activity of the day, with all the push, techniques, static, and ideas each team cleverly made way to tackle or to touch the other team members. We can never forget the best moments of Ramu and Nirmala.
"I know my team sometimes doesn't support me but I will never leave them at any cause," Says Amar the captain of team Prithvi. "I never play to win but surely every time I play I win a lot of lessons and always I win myself," says Ramu.
It was observed where the teams were not happy with some points, and it really disheartens many when they failed unexpectedly. But surely it will be a lesson to always expect the unexpected. With enough learning and joy, the sports day successfully completed.
Wait and watch for the colorful day which is Arts day tomorrow.