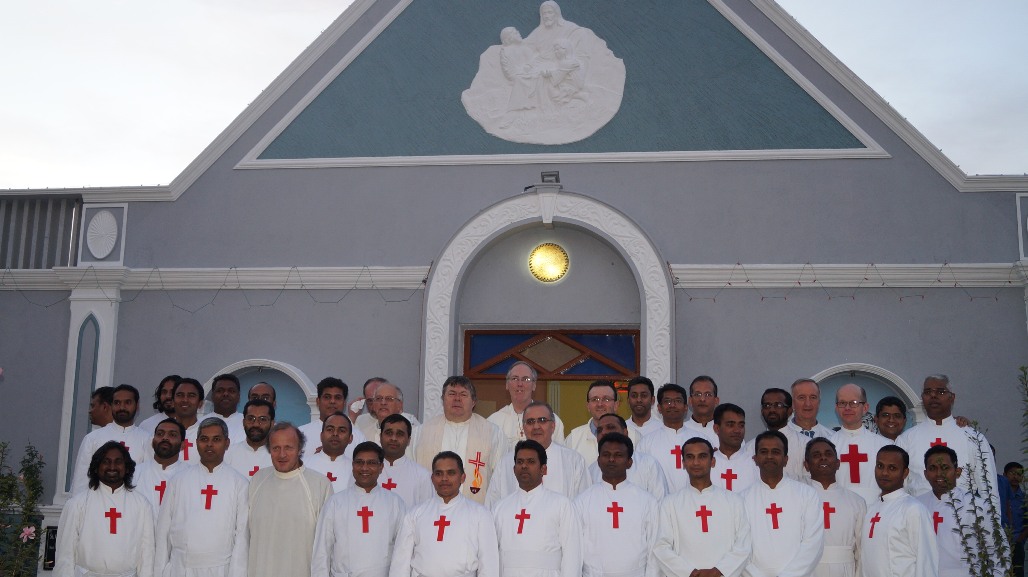 The Order of the Ministers of the Sick, popularly known as Camillians, is a Religious Institute founded by St. Camillus de Lellis. The Order is committed to quality and comprehensive health of the society with a preferential option for the poor sick. It was in 1582 Camillus had the first intuition or inspiration to organize a group of good pious men, who for God's love, would serve the sick with that charity and loving kindness that only mothers are capable of for their sick children. Pope Sixtus V, with the brief "Ex Omnibus", of March 18, 1586, approved the new foundation, with the official name of the Company of the Ministers of the Sick. Later, on September 21, 1591 Pope Gregory XIV elevated the Company to an Order through the bull "Illius quo pro gregis".
Currently the Order is working in 38 countries continuing the Healing Mission of Jesus in the world and following the footsteps of St. Camillus. We work to foster God's call for healing the broken world. Through the ministry of compassion towards the sick, we contribute towards the welfare and promotion of the whole human family, whose joys, hopes, grieves and anxieties find an echo in our hearts. Therefore, following the example of our Founder Camillus, we take it upon ourselves to esteem evermore, to love with all our hearts and to practice with all our strength the service of the sick, even at the risk of our lives.
Camillians Came to India in the 1980s and initially focused on the formation and training of new members to the Order. Camillians began their ministry activities in 1997 with the starting of Snehadaan (a source of love) in Bangalore as a Care and Support Centre for People Living With HIV(PLHIV). In 2000 we started another Centre (Snehasadan- An Abode of love) in Mangalore adding also a component for the care of HIV infected children. In 2004 we established another Centre (Snehakiran- A ray of love) in Eluru, W. Godavari district of Andhra Pradesh which in the year 2008 was shifted to Secunderabad as a 50 bed Care and Support Centre for PLHIV. In the year 2004 a new initiative (Snehatheeram – A shore of love) took shape in Ernakulam, Kerala. We are also actively involved in Palliative Care, formation and animation of health care professionals through our newly opened Camillian Pastoral Health Centre in Bangalore, Pastoral Care of the Sick, and general health care through collaboration with NRHM.
For more: www.camilliansindia.org,   www.camilliani.org