Mentors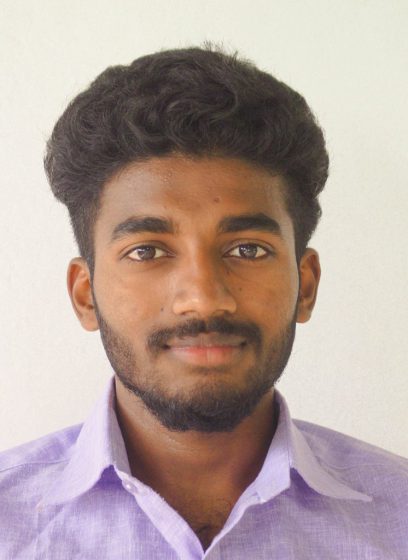 Babu: I don't know what to call luck, blessing, or fortune, coming to Snehagram was the best thing that happened in my life. Snehagram restored my health and filled me with enough skills to tackle life challenges. Here I completed my 12th and perusing a third-year degree in BSW. Snehagram showed me the world as I was able to accomplish a lot in running and have participated in events around the globe. Being a fellow mentor in the Impossible fellowship, I look forward to lending my help in building the fellows' confidence and preparing him/her to become good mentor and take over my place. Life has begun and there is no turning back but facing all the odds and winning over.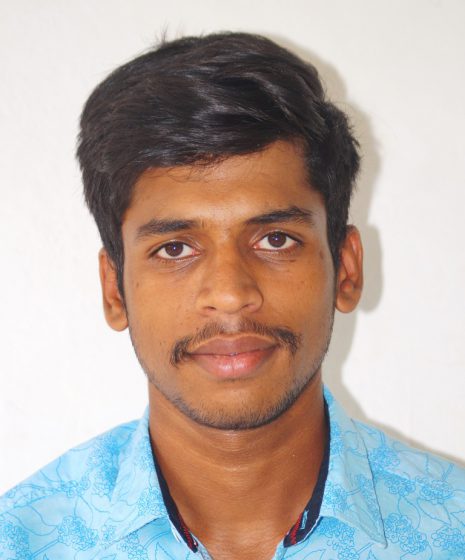 Lakshmikanth: By birth, I had been crying over many troubles and pains of life, the most painful event is the death of my parents. I again cried when I had no one to take care of me and my only sister. As days passed by I realized that life doesn't end with HIV. Coming to Snehagram was the turning point of my life. I completed my primary education and am currently enrolled for MBA. As a fellow mentor in the I'm possible fellowship, my ambition is to build and support all the fellows to be confident and face HIV. I wish to explain to all that fighting HIV is easy if a person is Adherent and consuming nutritious food with enough physical activity. I will give back what I have received and make see the light in the faces of HIV infected/affected.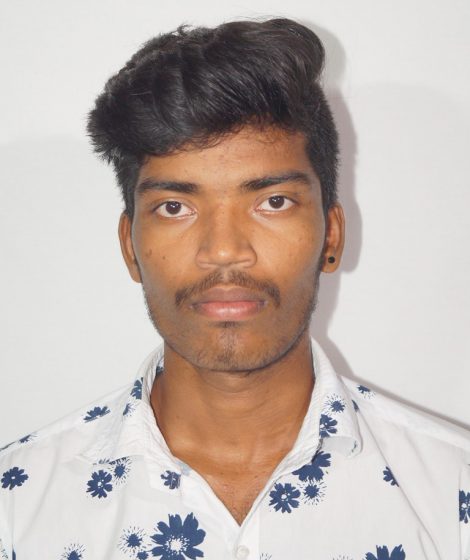 Kalesh: 21 years old; from Bidar district, Karnataka, persuing B.Com graduation staying at Snehagram. I have a younger brother doing his 12th standard; we stay in a joint family but haven't experienced the joy of being amongst them. It is been 10 years of life living without parents and striving for excellence within oneself. I am friendly, helpful, and polite, have a good sense of humor. I am able to work independently in busy environments and also within a team setting. I am passionate to work with students who are facing the same situation as mine and looking to build a bright future. By taking the role of mentor in the 'I'm Possible' fellowship I find confidence, responsibility, leadership, and passion in the activities that I am working with. I have built lots of respect and happiness.  I look forward to continuing to support as many children as possible.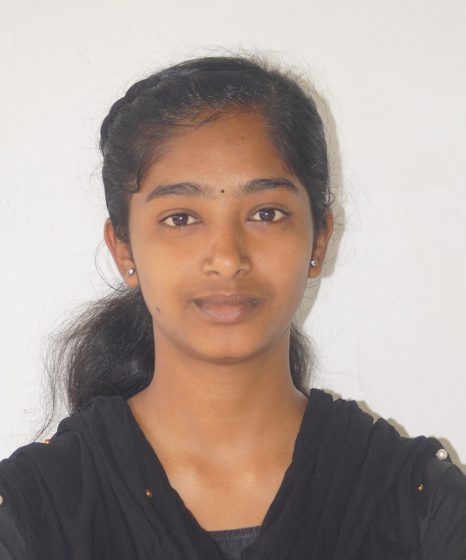 Ambika: Snehagram was the best thing that I have always enjoyed in my life. Snehagram helped me to get good health with proper nutrition and filled me with lots of new knowledge and skills to face the life challenges, and come out of the emotions that I had about the death of my parents, I was able to come out of this sad tragedy, through my Friends, and the Counselors here. I completed my 12th and going to complete my 3rd-year degree in B.com.  Being a fellow Mentor in the Impossible fellowship, I look forward to helping many children, in all the skills and understanding that I have of living a positive life with HIV. Especially to help, them to take up the responsibilities of one's own health, education, livelihood, and life at large.
Fellows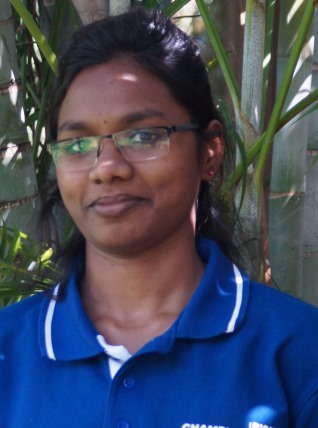 Shruthi: With this deadly disease, I and my sister joined to Sneha Care Home and later transferred to Snehagram with help of fathers and outreach workers. Here I got through my basic education 10th and 12th. I was also trained on various vocation skills namely farming, cooking, teaching, sports, leadership, life skills, and soft skills. I only looked at my life small and never looked out of the well but with the entry of the, I'm Possible fellowship I was able to see life from another perspective. My desire to study further increased and I started to pursue my degree in B.com. It is my privilege to be part of the fellowship and my goal is to reach out to children like me and help them groom their lives in the best way focusing on education, adherence, and livelihood.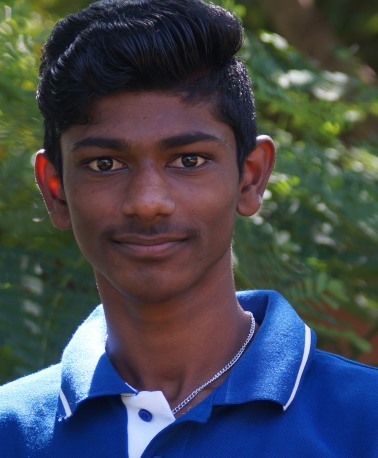 Vijay: My happy life ended with the death of my parents. I and my brother were taken to a hostel in Tamil Nadu, we were here for 5 years and later on, in the year 2015, we came to Snehagram. I was filled with hope when I discovered that I could live a healthy life and build on my livelihood. In Snehagram I completed 12th and currently perusing B.A, English second year. Being a fellow in the I'm possible Fellowship I learned and to be a  role model to HIV-infected children. I always worried about my jobs but now I am clear with my livelihood options. I aim to spread the message that nothing is impossible and we can all live a decent life with a good job and income.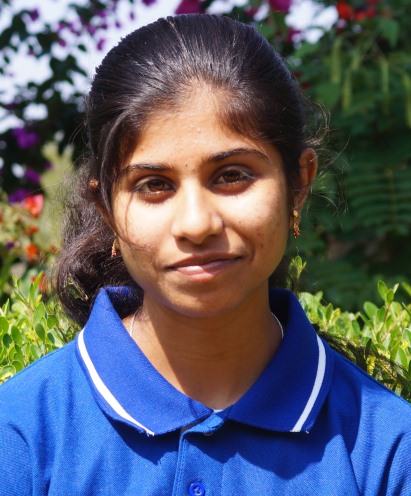 Gowthami: My family found it hard to take care of me after the death of my parents. Coming to Snehagram was really a great blessing because; here at Snehagram my health was improved. I completed my 10th, 12th and now I'm pursuing my 3rd-year degree in BSW. Today my extended family continues to care for and support me. Being a fellow my aim is to see that every HIV-infected/affected child is given the utmost care and support to lead a healthy and independent life. I look forward to bringing a good bond between and within the families of HIV children without any stigma and discrimination.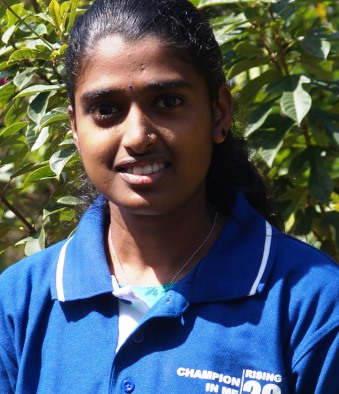 Chitra: I and my sister were small and my mother alone could not take care of us after the death of my father. I never focused on my education nor was health, the only goal was to fill my hunger with the food available. Without proper tablets and food, I became weak and weaker. My time changed when I was taken to Snehasadaan, I regained my health and found my childhood. Completing the basic education, I wondered where to go on but once I came to fellowship my paths becomes clearer. Being a fellow in the fellowship program it has firstly made me confident to speak especially in the public.  As a fellow and a peer leader, my aim is to create many more leaders and make sure that no one faces any trouble in getting the tablet from the ART center.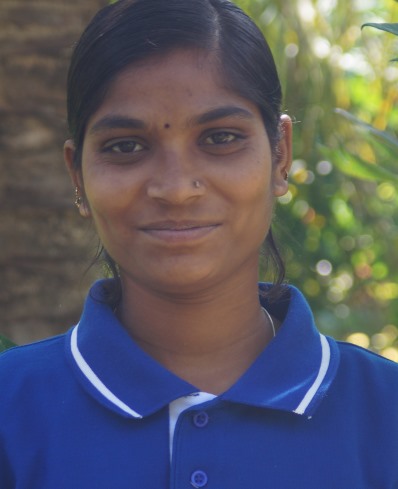 Kaveri: My mother married at a very young age and I lost my father so young I can't recognize him or remember him. Independently my mother did all the jobs possible to make study and to feed me with good food. Every girl in my village marries as early as possible due to the pressures of the family or because of other issues. Today I am very proud that I was able to cancel my marriage as I seek for freedom in my life before marriage. Joining the fellowship made me even more confident to be the voice for all the girls especially in my village. My goal is to make sure that every girl enjoys her freedom and achieves her goals before getting into married life. I wish that every girl gets the freedom to choose and decide her life and especially related to marriage.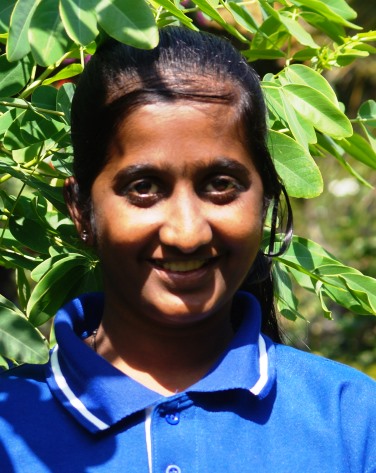 Netra: I am the only child of my parents. Lucky to get lovable parents because they never neglected my education and my health they always gave me the best care. The care was lost when I lost my parents. In the year 2014, I came to Snehasadaan because I was suffering from T.B. Soon after the test I was put on TB treatment. I got recovered but after a year it showed up again, sadly I was infected with TB four times but, now I am completely cured. Snehasadan helped me to get a good education and good health with proper nutrition.  Being in the fellowship I am selected as peer leader of Bidar district, I work towards helping adolescent girls and youths. My ambition is to help every child to face the diseases and explain to all that TB or HIV is just one of the challenges that anyone can overcome with proper adherence and a nourishing diet.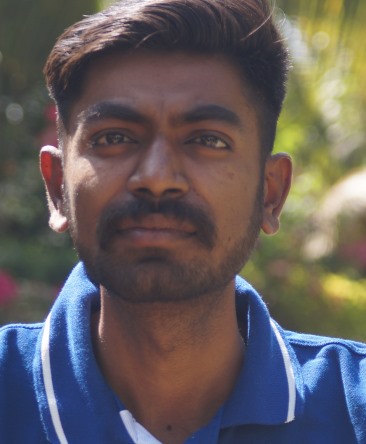 Siddaramu: Born in a small village in Mysore and grew up in a hostel. I am pursuing my graduate program in English & communication. I had been scared to take my tablets in the presence of others and at the same, I have lost many jobs when the authorities discover my HIV status. When life pushed me down, again and again, it also showed me I'm Possible fellowship. As a fellow in the fellowship, I travel to different parts of Karnataka to conduct camps and organize and during the camps. I collect case studies of children living with HIV and write about the difficulties of the children at the community level,  we work together and try to figure out solutions for the social issues faced by these children. Since childhood, my relatives were scared to send me to other places but in the fellowship, I am given the complete freedom to travel and help as many as possible. My aim is to remove the superstition that HIV-infected don't have a livelihood option. I look forward to promoting proper adherence even with a job and removing the fear of Stigma and Discrimination.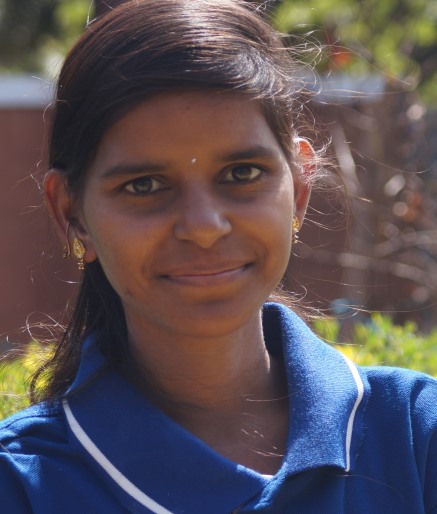 Annapurna: When I am 4 years old my father is died because of HIV and due to lack of treatment. My mother has completed 7th standard and now works as a tailor at home. My mother ran pillar to post and did all that she could to keep me and my sister studying. She stood firm to all the challenges of life and gave us good health and timely food. My mother stood for my education and never said to stop education, she always promoted me to continue studying. . I am so happy to be a fellow and reach out to many children like me. My only goal is that all those willing to study are able to study and grow in their life. I will motivate every child to complete their primary education and then find a suitable job.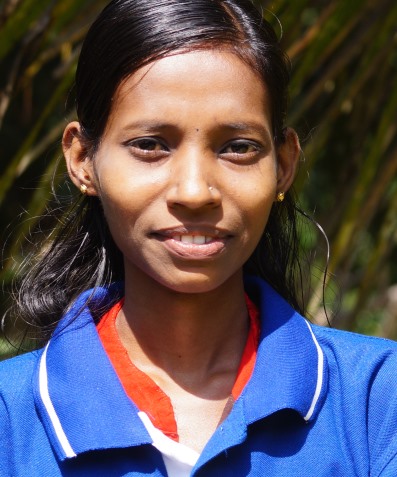 Pragyna: Age of 7 I lost my father and my mother solo handily took care of us without any limitation. But as days passed the challenges increased and troubles were not very easy to face. My health graph fell low and our family income was in doubt. HIV started conquering me and my mother but with the entry of treatment, our fear was taken away. Completed my primary education in Snehadaaha and currently doing my degree. Being a part of this fellowship makes me happy and joyful. As a peer, I am very confident to talk to a large group of people and at the same time, many come forward to share their pains and troubles. I aim to make sure that the children like will never feel that there I one, I always want to tell that if not anyone the fellowship mentors and fellows will support.
S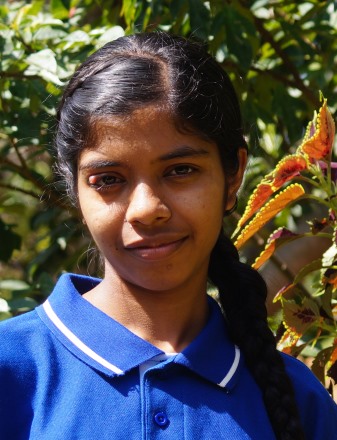 uhasini: Both my parents left me along with my little brothers at a young age. I wondered how and what to do in life with two little brothers who are even younger than me. HIV played a very bad role in my life, it took away my parents and made me also one of the victims. Help came from God as I and my brother were taken to Snehagram. It is in this place I held a book and a pen for the first time. I was able to complete my basic education successfully and enroll in a degree program. Fellowship brought out the talents and skills in me, being a fellow I am able to help many like me. I aim to make sure that all are given equal opportunity in the education field and if their skill is not in education other fields must be explored. I wish that all are able to explore their talent and live healthy life.