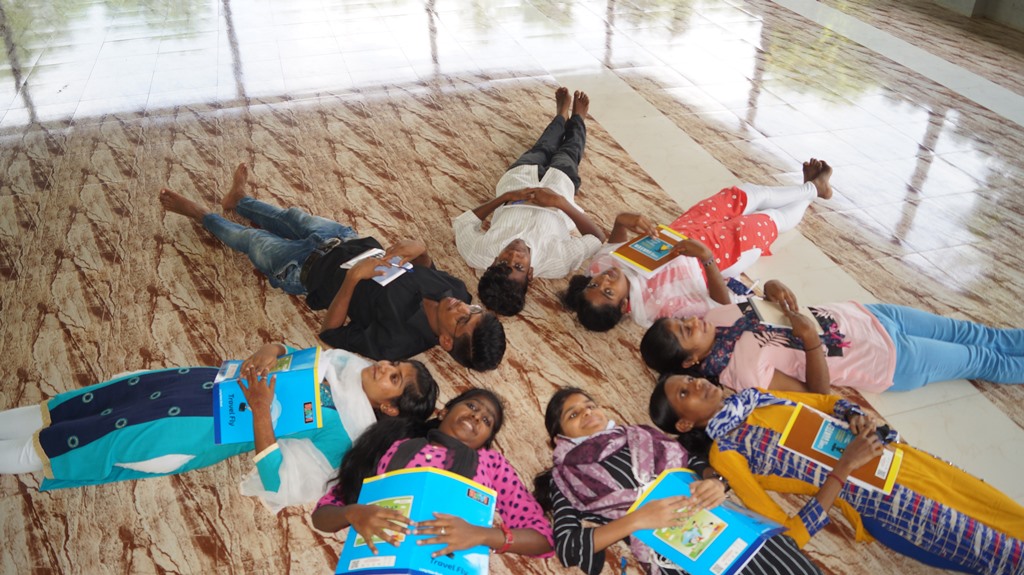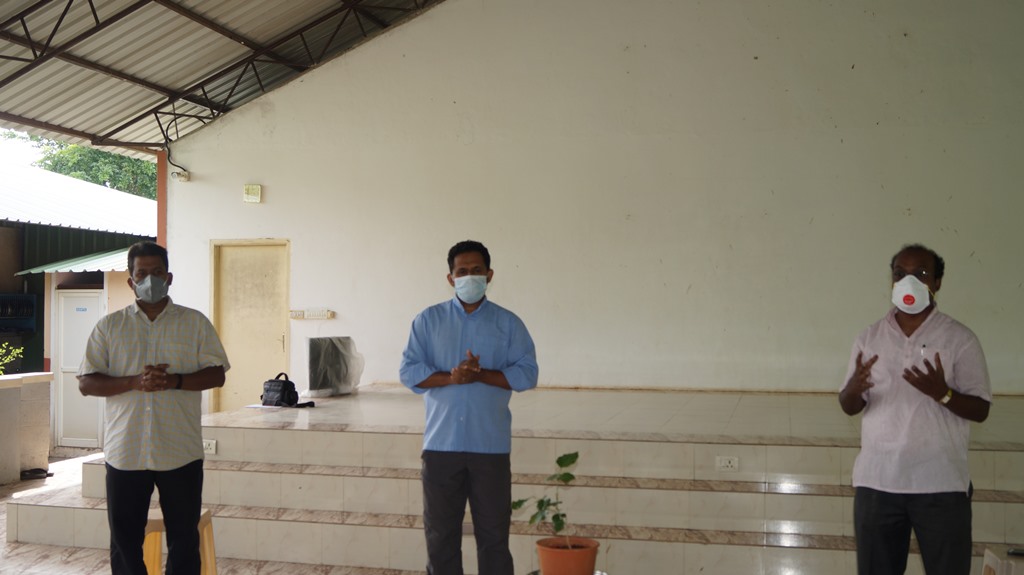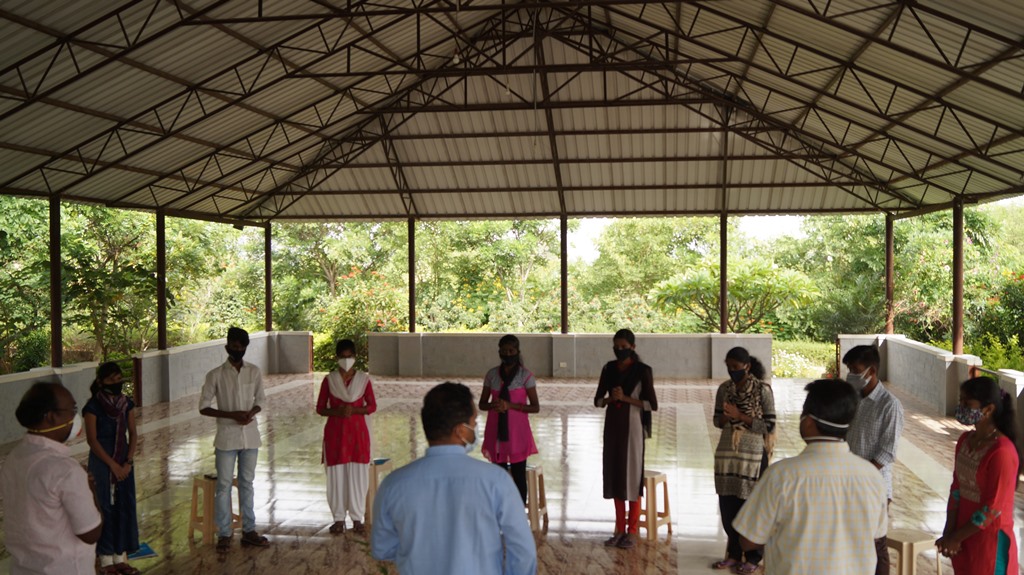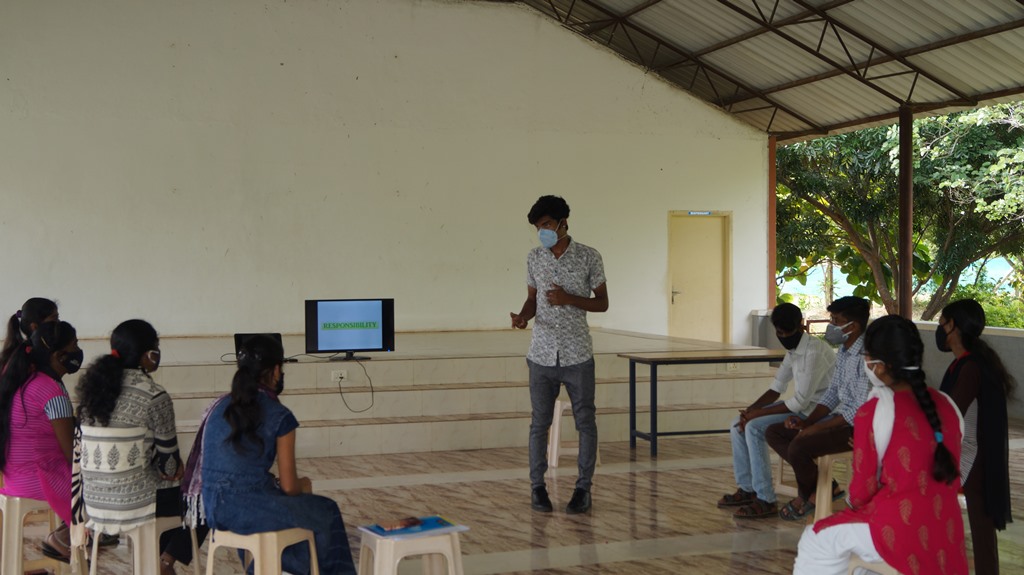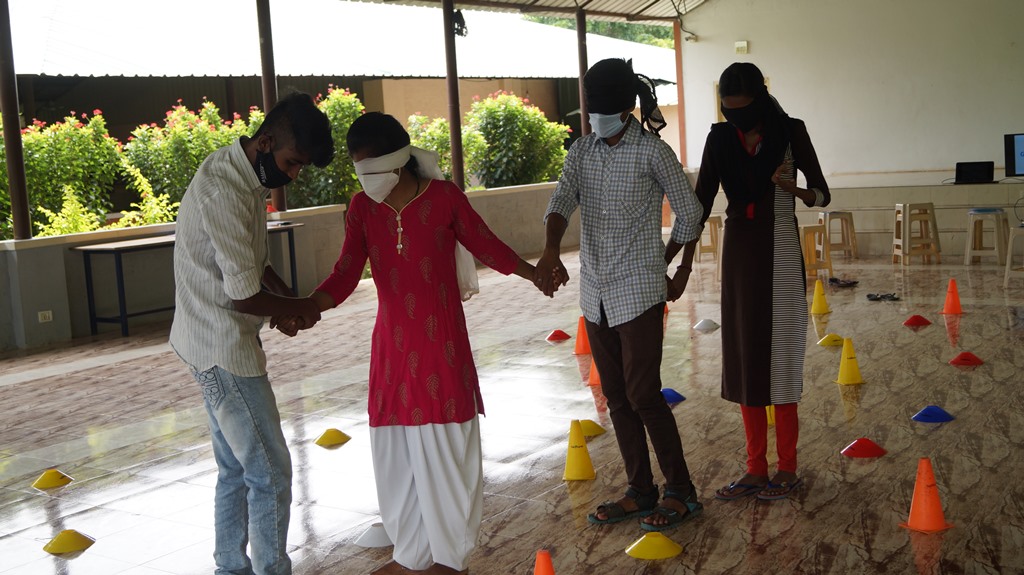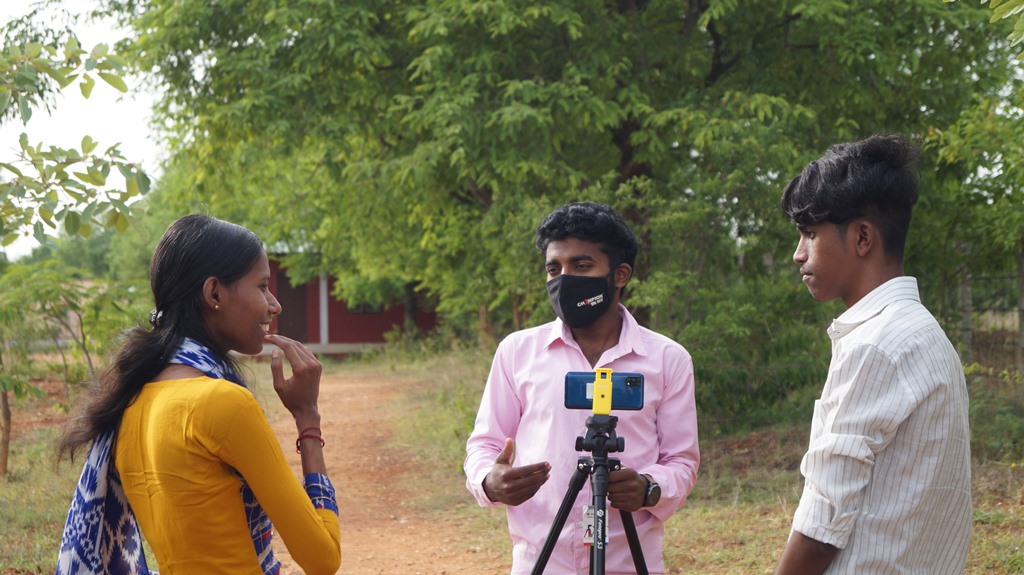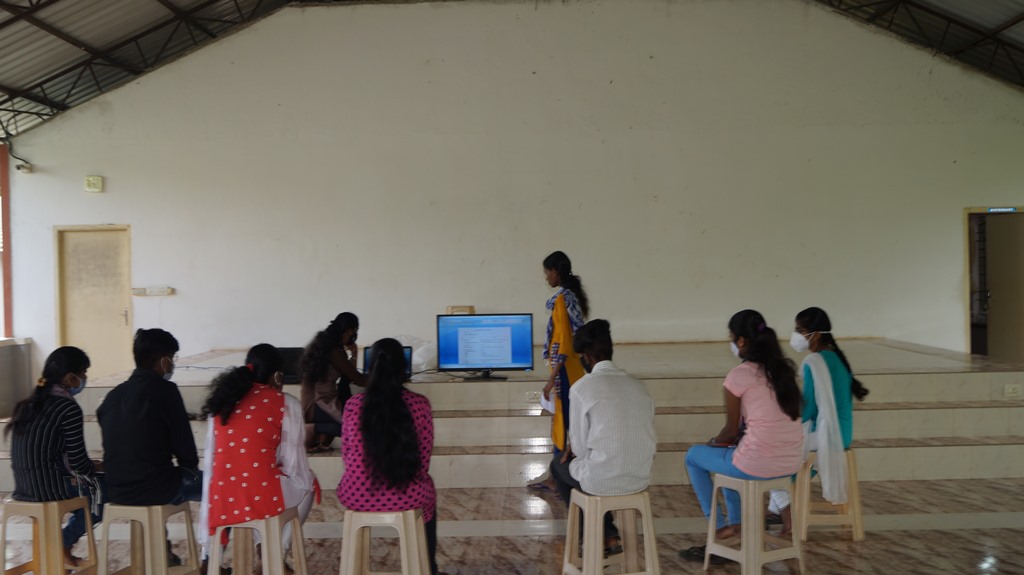 "I believe that I can make the camps a great experience for the adolescents and youth, whom I follow up. I had great learnings and I am confident of leading the camps when I go back to my district. We can also share and learn a lot from each other." – shared by Ramya and Santhosh.
The primary objective of this workshop was to facilitate the peer leaders and the team in order to help them understand the challenges which would be handled through one-to-one discussions and a monthly monitoring system. The training was inaugurated through watering a plant, which highlighted the need to take care and becoming responsible.
One of the points that came up in the training regarding the peer leaders was about reviewing the information they can use during the one-to-one interactions as well as identifying the critical issues which need attention during the camps. The primary message during the training was about finding meaning and strength through the pandemic COVID-19 has posed a lot of challenges for everyone. As a matter of fact, challenges are part of our everyday life even before the arrival of COVID. However, amidst all these difficulties we can find a way to lead a healthy and meaningful life if we take care of ourselves and our friends. The four-day workshop was an opportunity for the peer leaders to come together as they could share their experiences and it was heartening to see how they affirmed each other and supported others taking up the responsibility to reach out to their peers in their respective districts. The sessions were comprised of interactions and exposure visits to the various camp models which are currently implemented, among adolescents and youth. The peer leaders during these four days learned for themselves and designed a module for their peers back home to facilitate learning and sharing sessions. The key areas of learning were Health, Education, Livelihoods, and critical life skills.