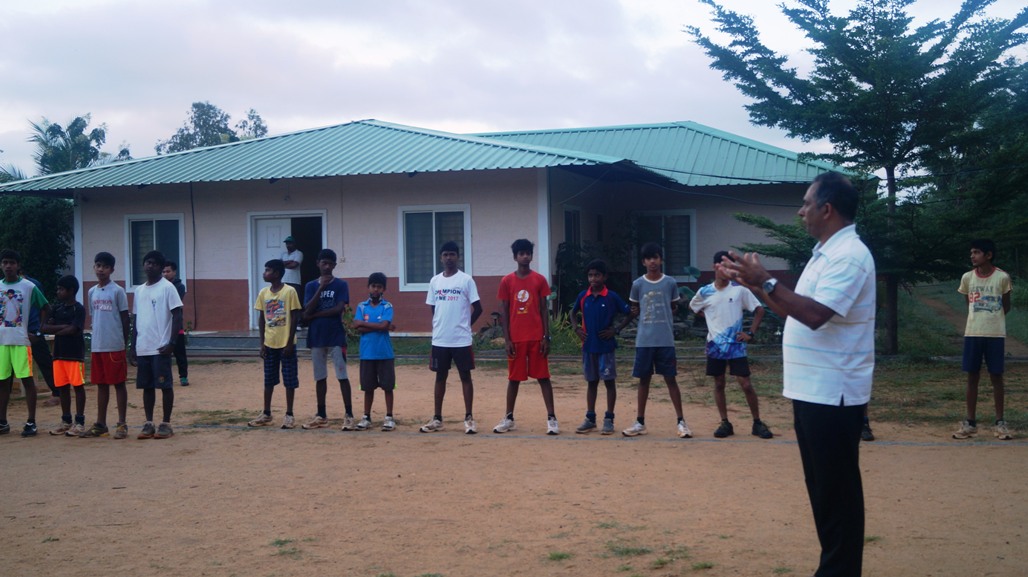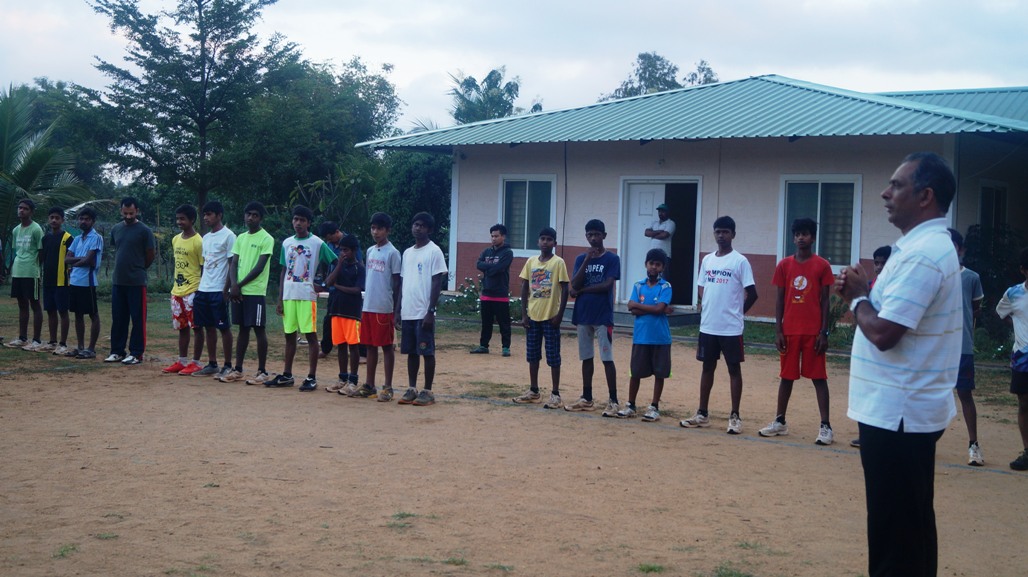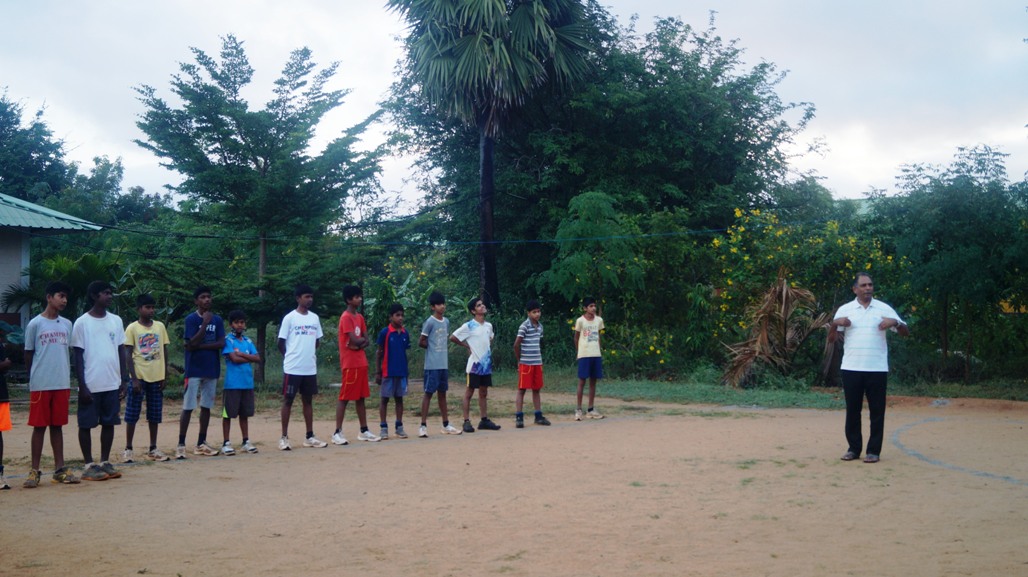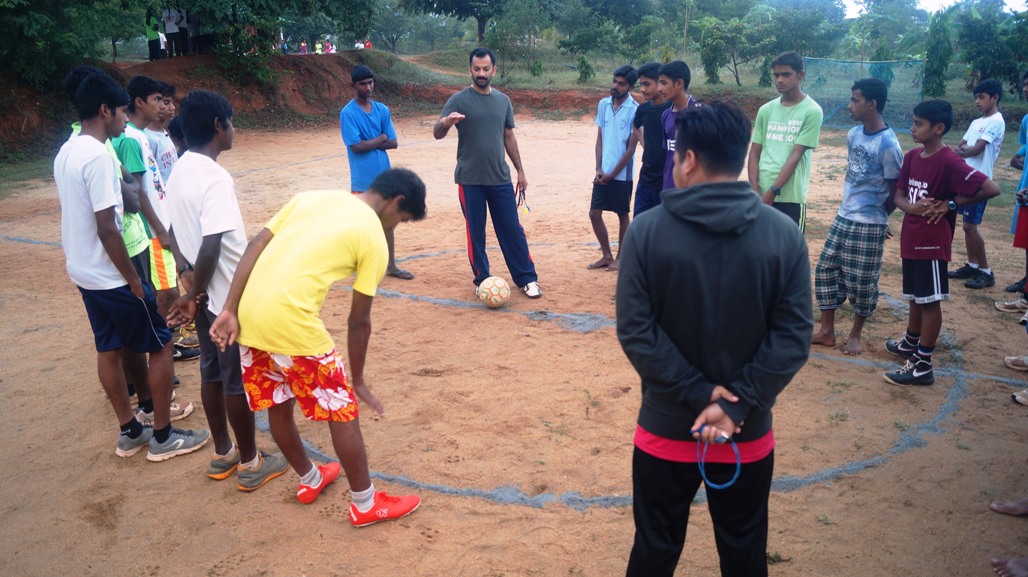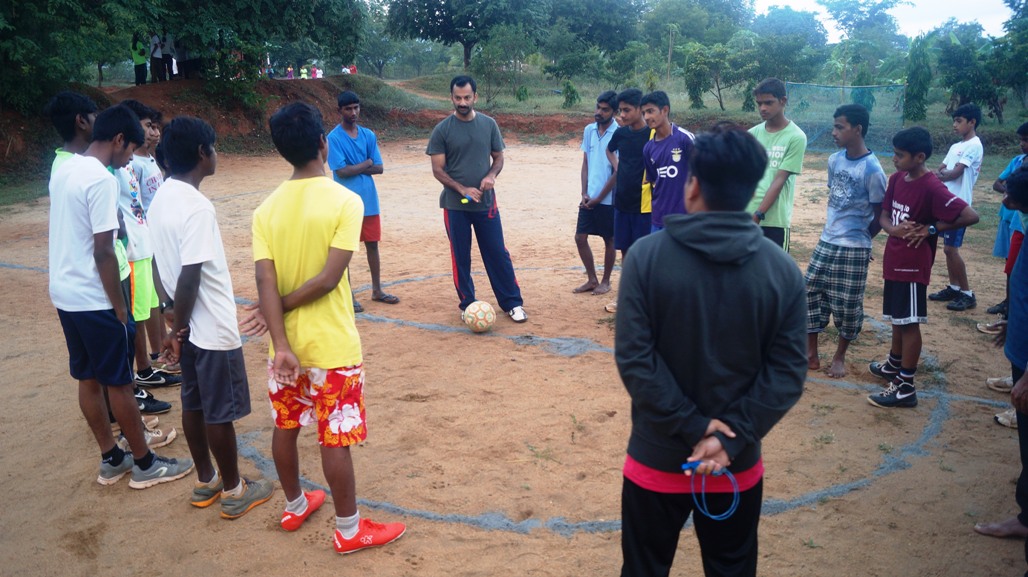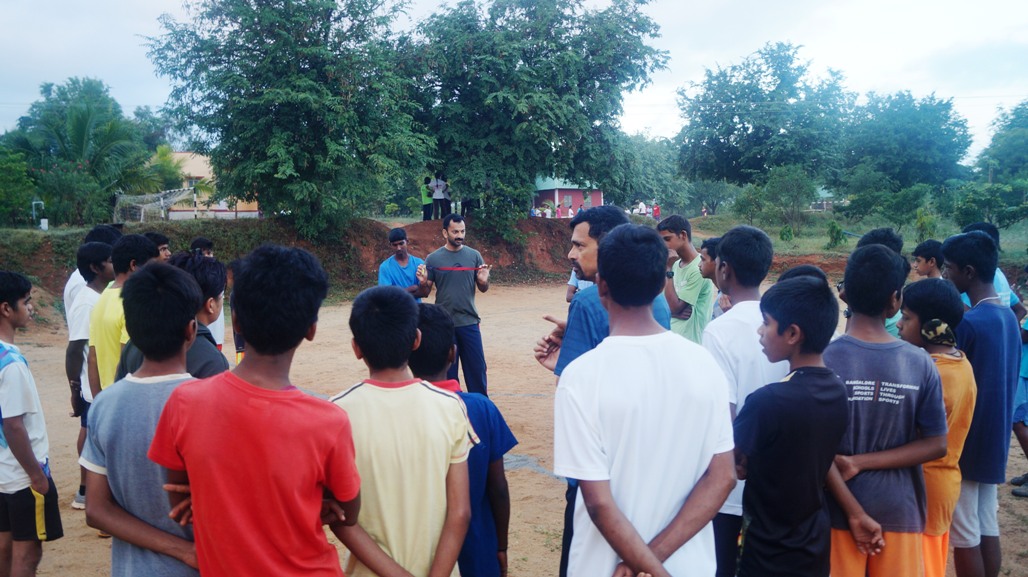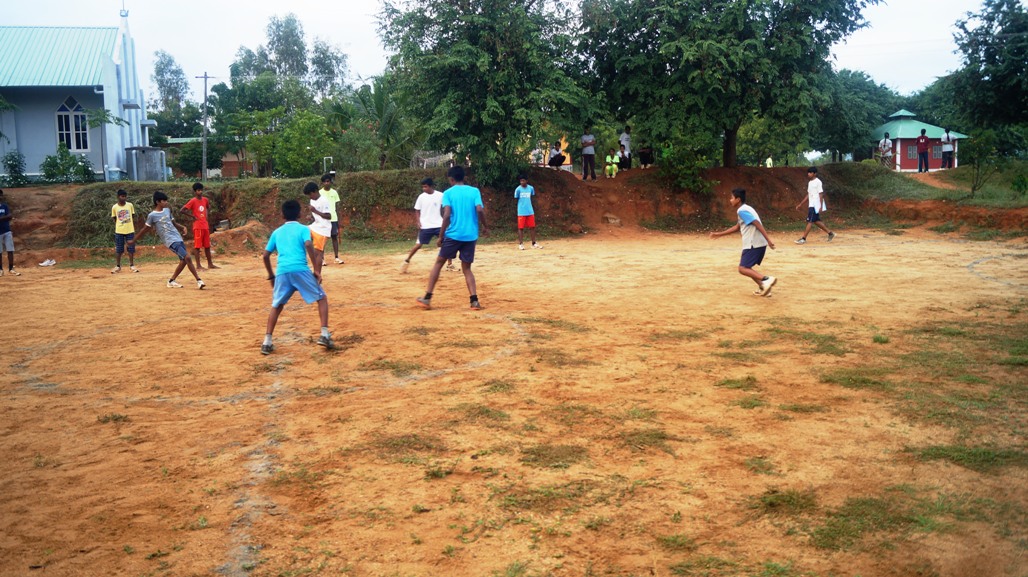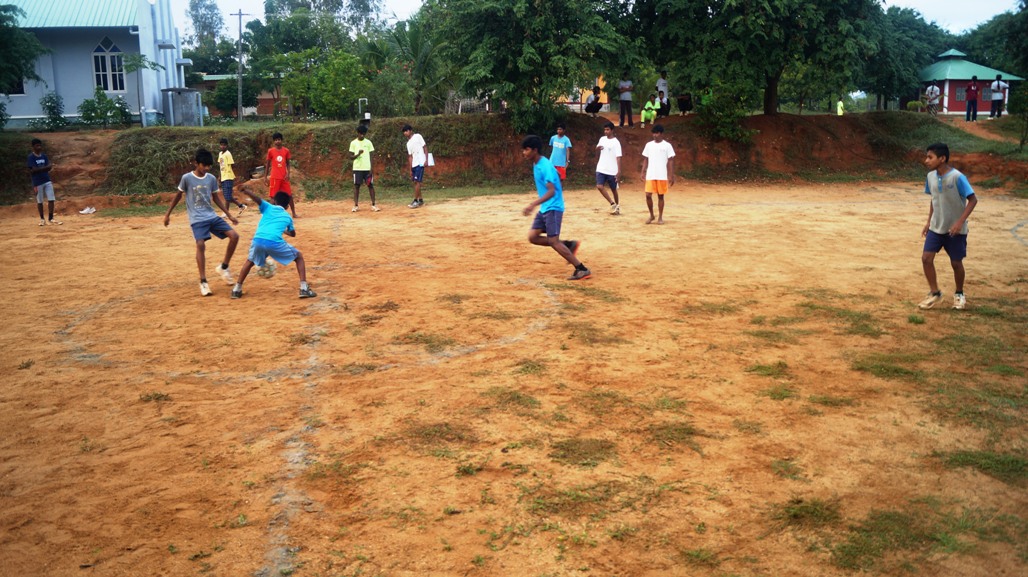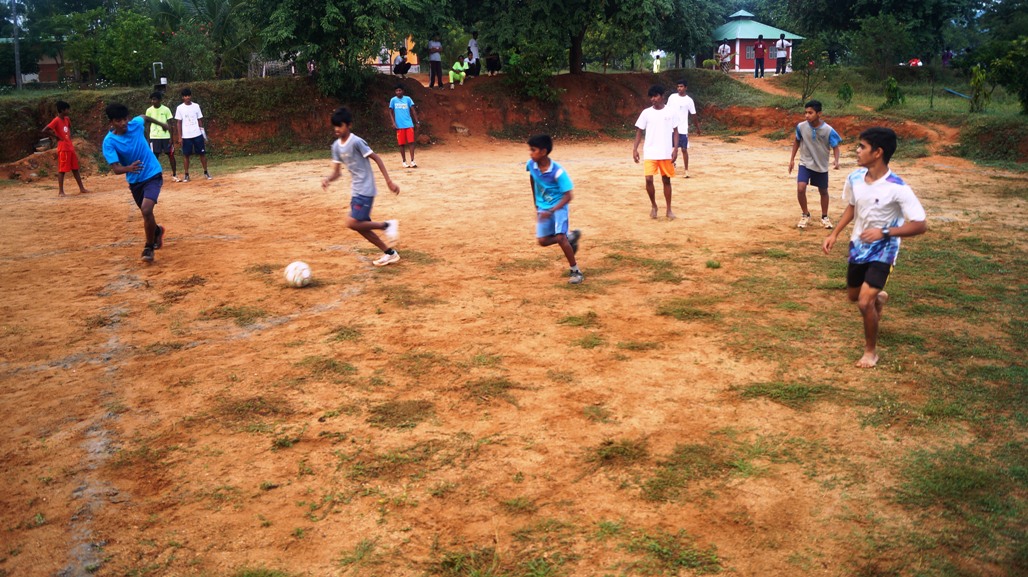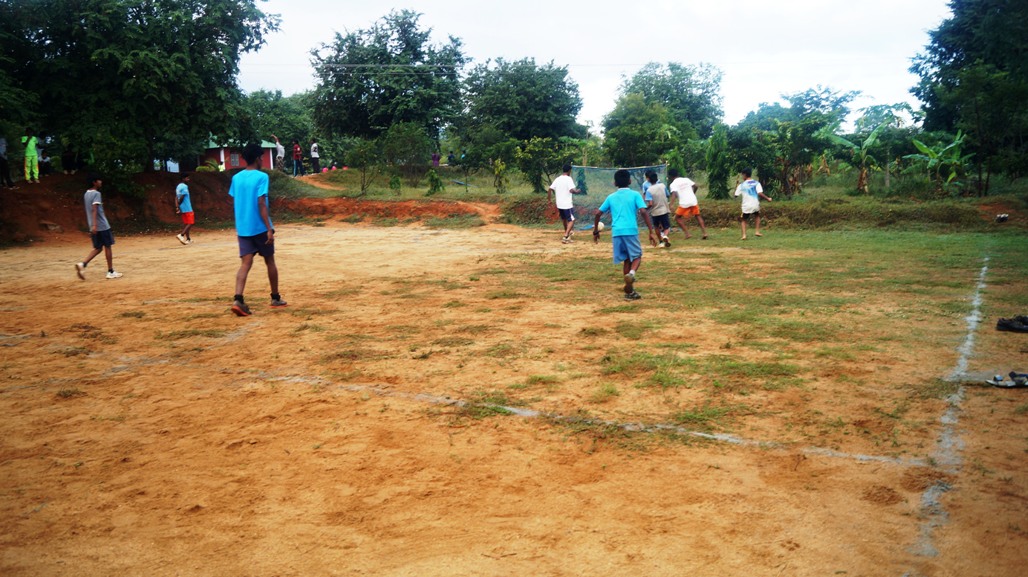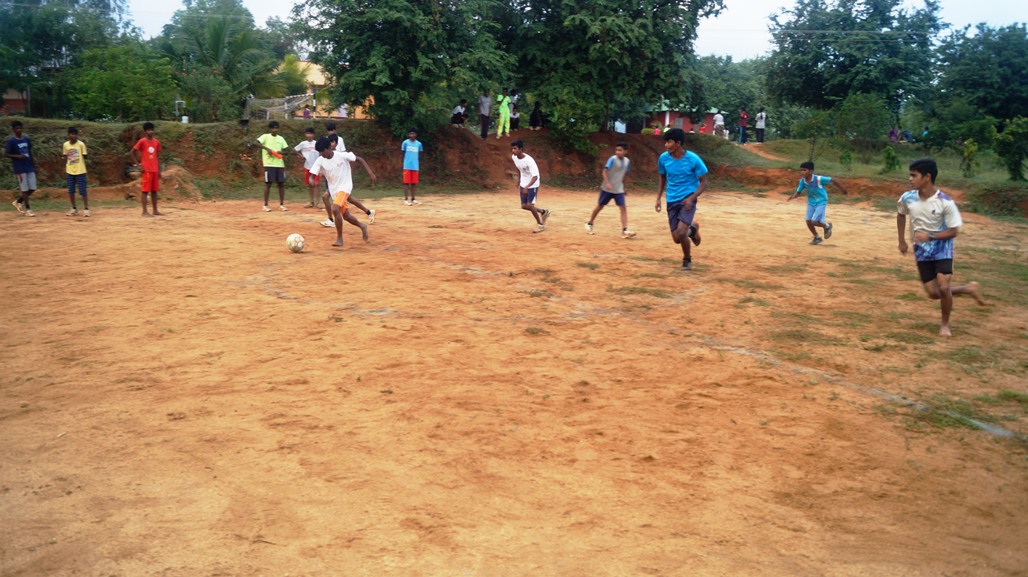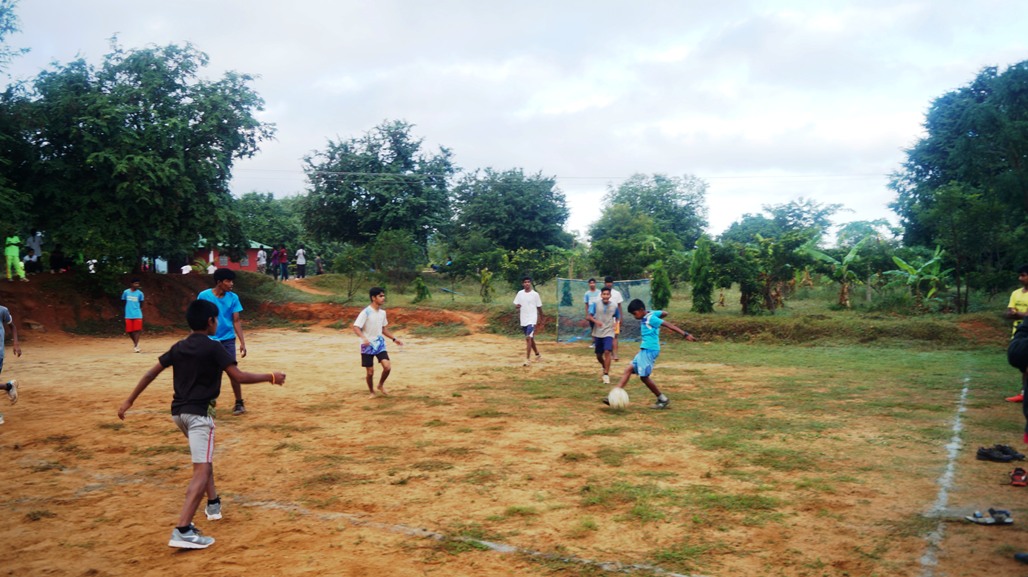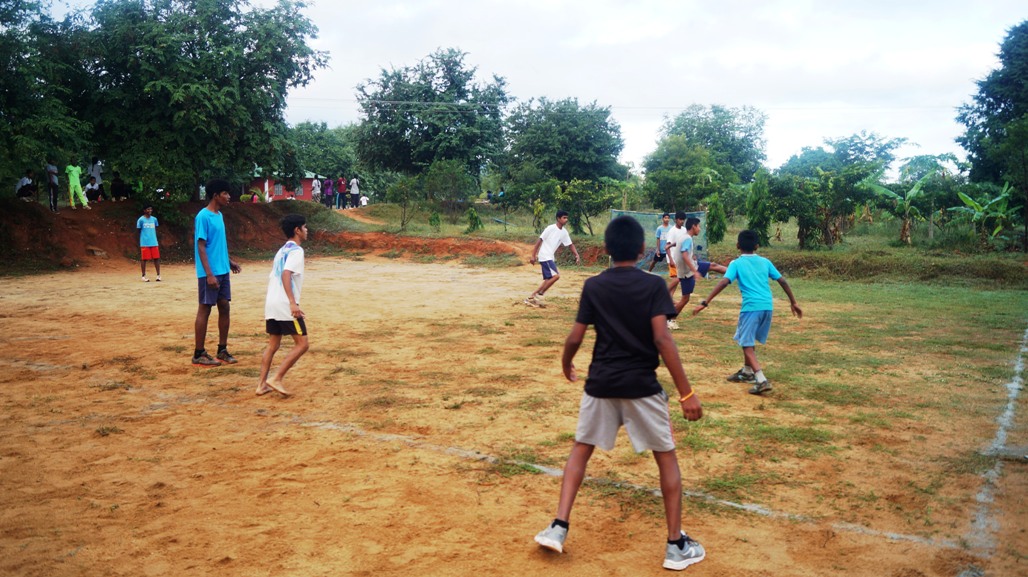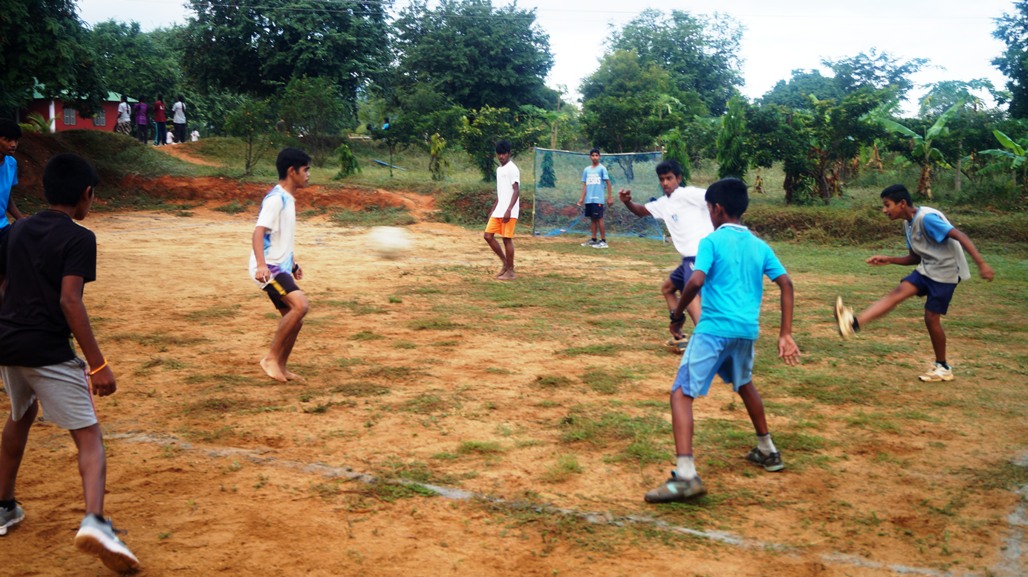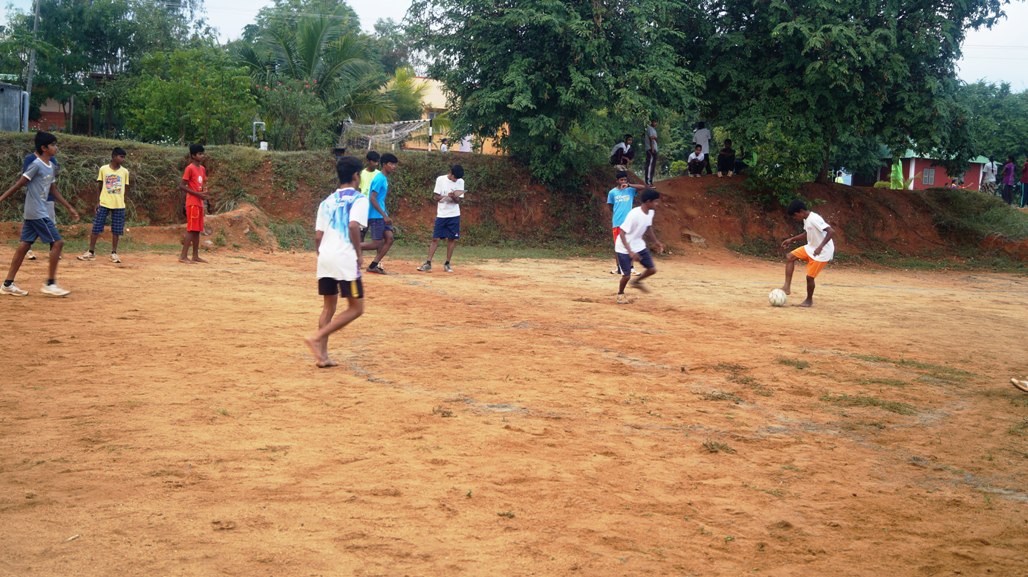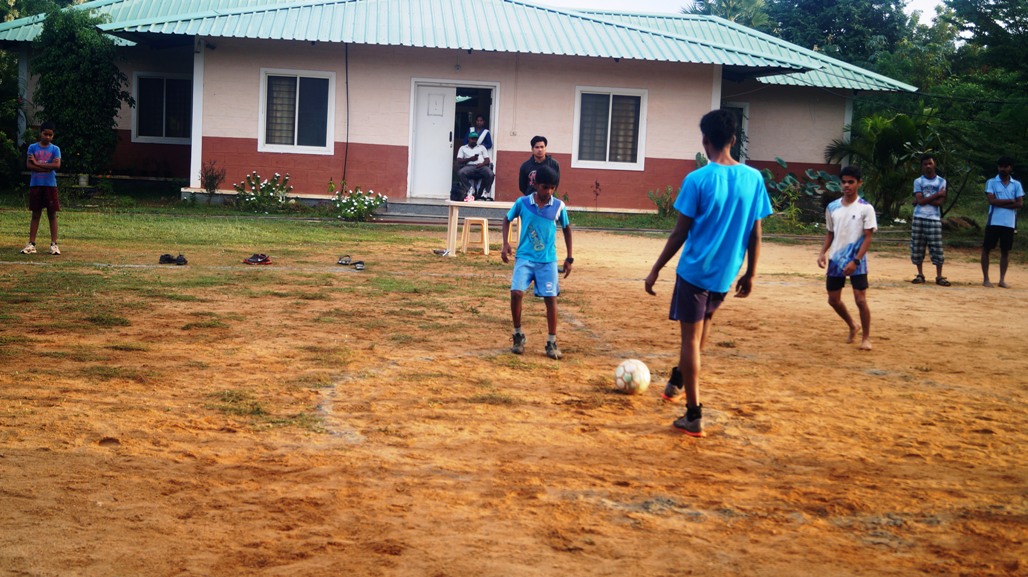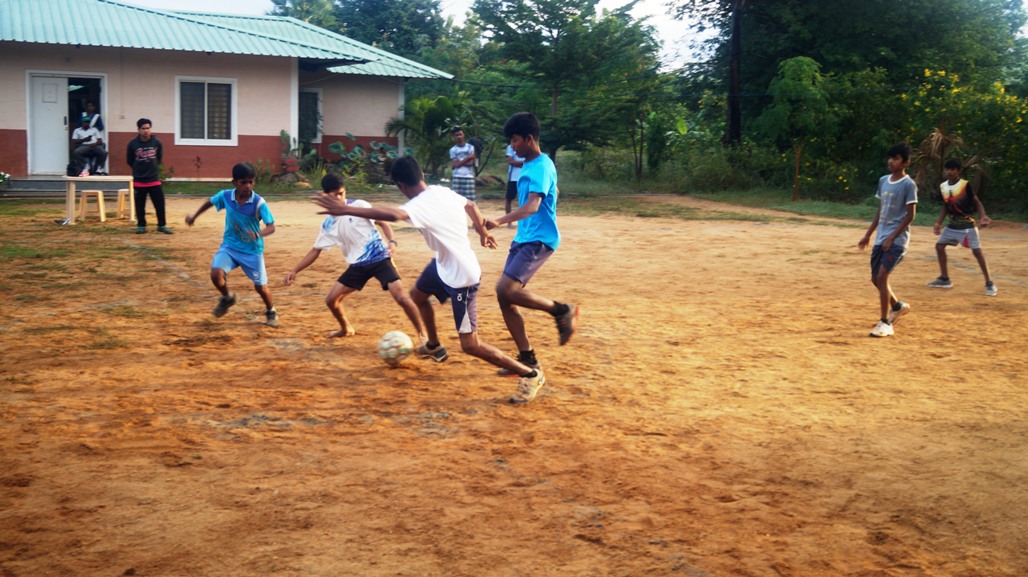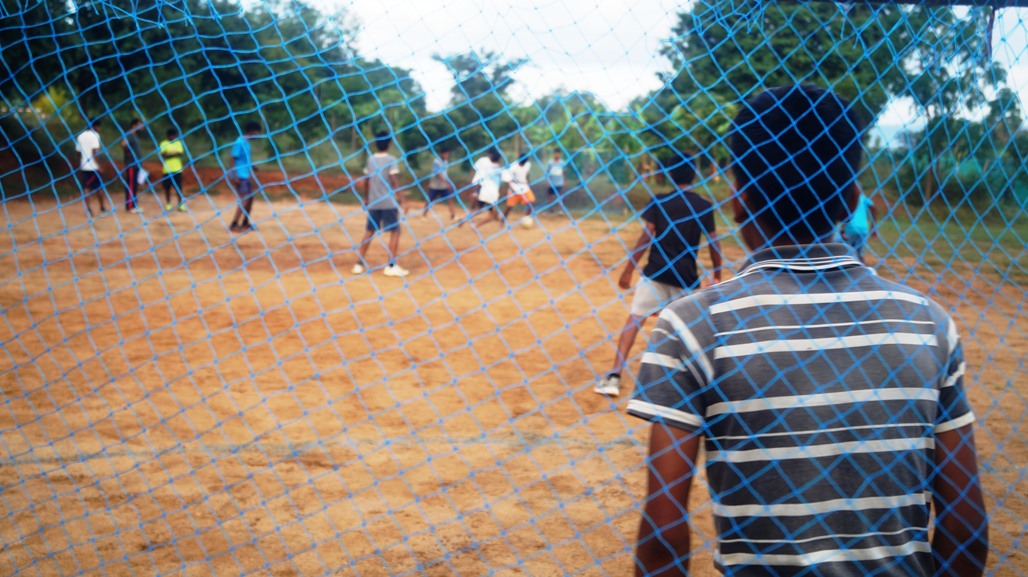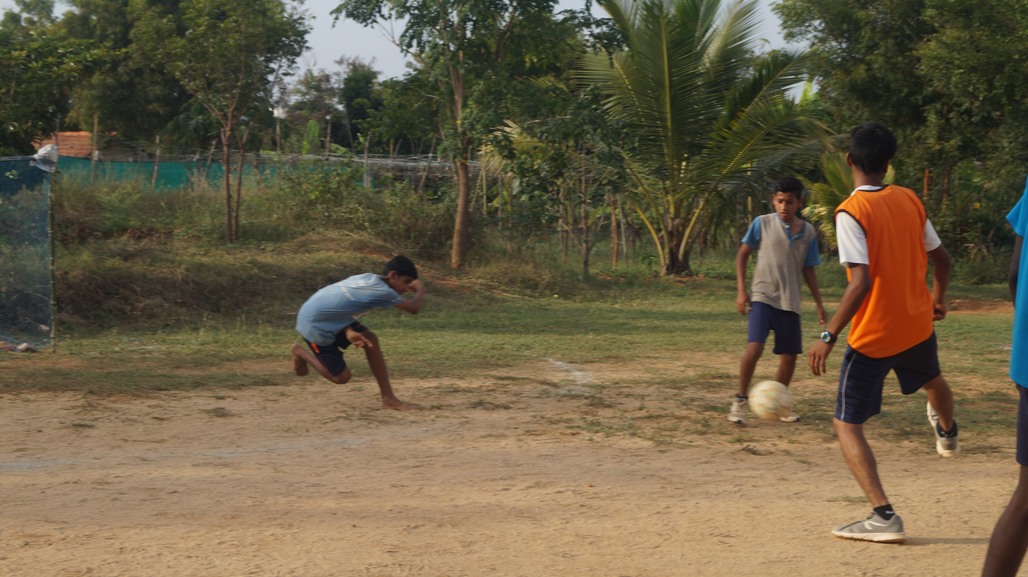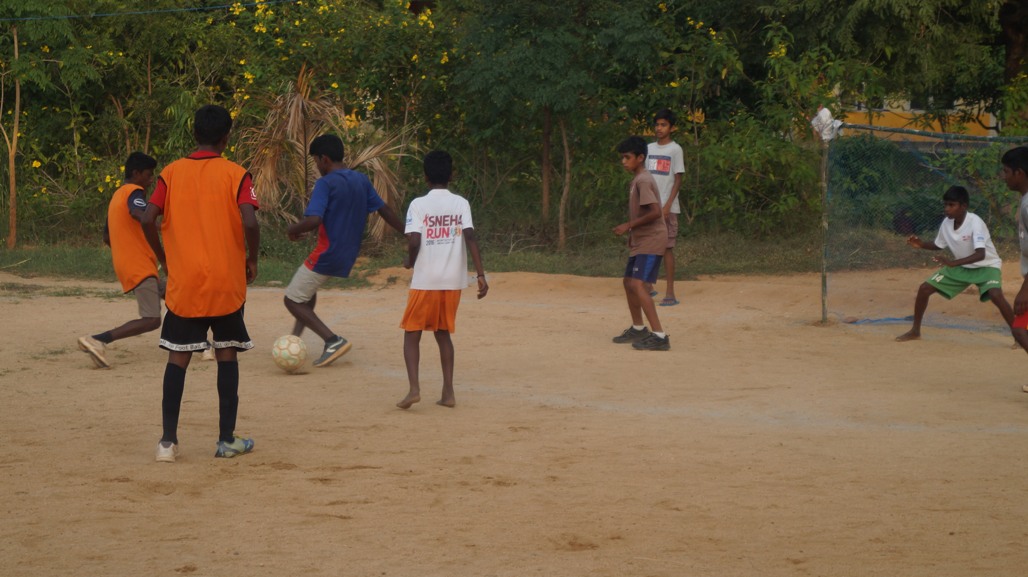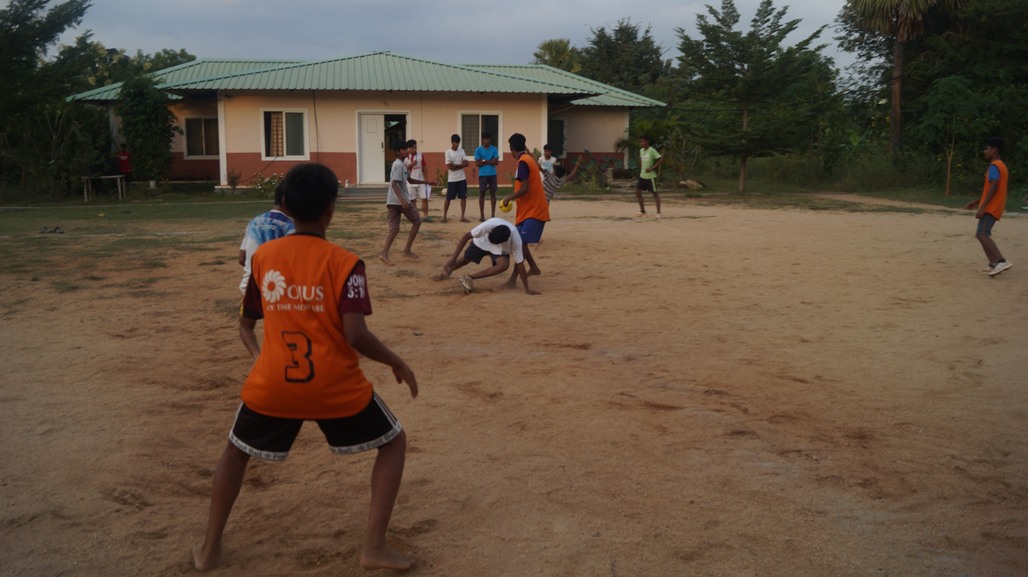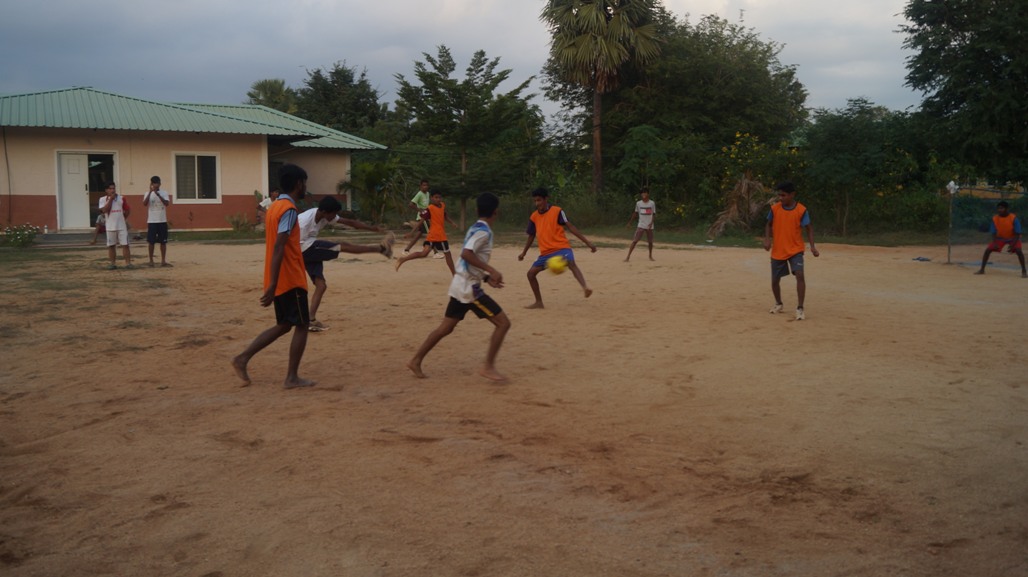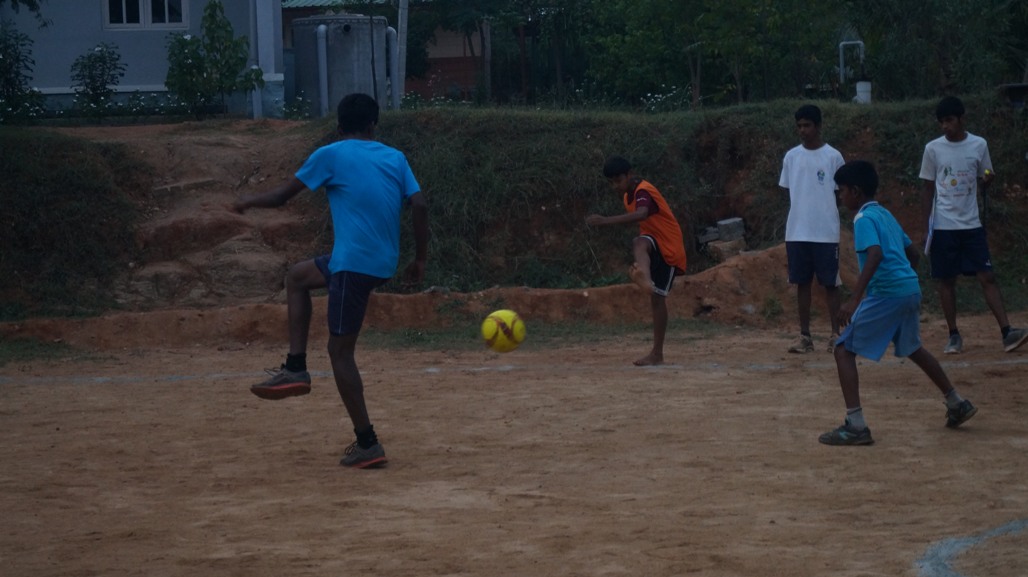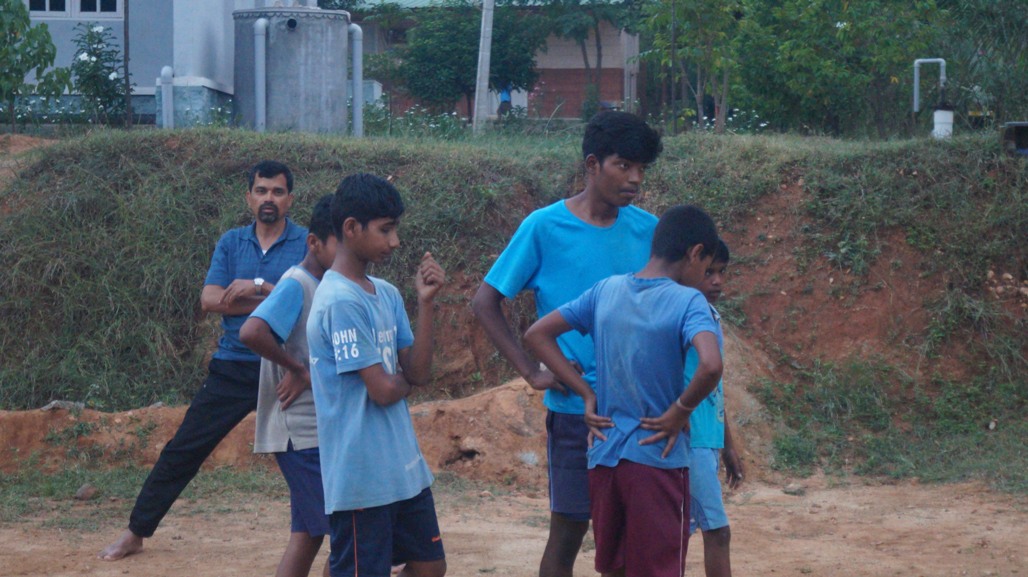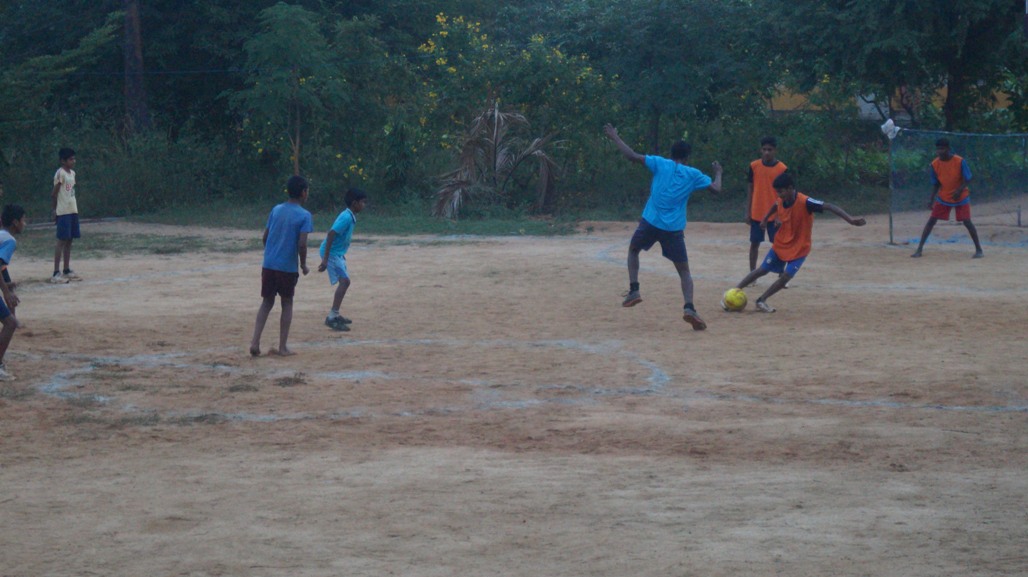 Snehagram Christmas season began with a new addition this year. After participating in the Futsal Tournament organised by Rise MMS in Hosur, we decided to introduce this new sports into our kitty.
Futsal (also known as fútsal or footsal) is a variant of football played on a hard court smaller than a football, and mainly indoors. It can be considered a version of five-a-side football.
The Tournament began today at 6.30am, with 8 teams for boys, playing the league matches. It will be concluded on Friday evening with the finals.